Managed Services
Hosting | Server
We provide dedicated hosting assistance for the smooth running of your Hyper-V infrastructure and applications. We provide a range of services, from fully managed to expert solutions with integrated features. You can experience hassle-free hosting with a zero-risk environment that allows managing data effortlessly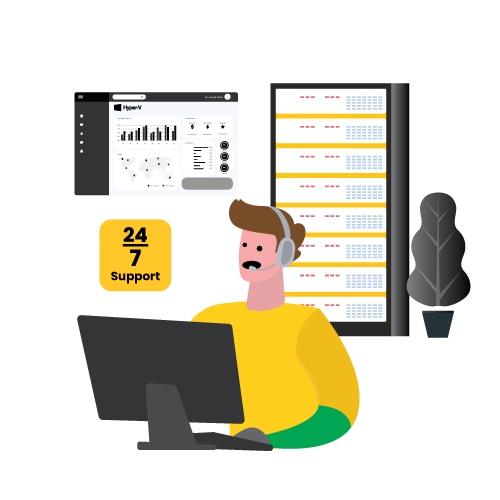 Hyper-V Hosting Support and Services
Hire myadmin's Hyper-V hosting program helps enterprises to build an effective virtualization environment within a low budget. It provides benefits like accelerated application performance, 100% data backup, lower bandwidth consumption, assured uptime, and migration support. It could be useful for many projects like website designing, software development or DNS management with high data security and availability
Hyper-V Services
Want to increase business efficiency with unique hosting services within restricted budget? Then opt for Hire myadmin's Hyper-V server hosting management platform that is a cost-effective solution allowing easy deployment and configuration of Hyper-V into your IT environment. Our specialized hosting and management services comprise installation and migration services for Hyper-V virtualization softwares, backup and data recovery, end-user support, Hyper-V security, and improved application performance
Key Benefits
Hire myadmin's managed Hyper-V hosting services allow you to establish a reliable and secure Hyper-V virtual server environment based on Hyper-V and Windows configuration. We provide dedicated hosting support that includes installation of server upgrades, adding websites, restoring databases, and free technical assistance. Our hosting will add credibility to your business by handling your domains, websites, or email addresses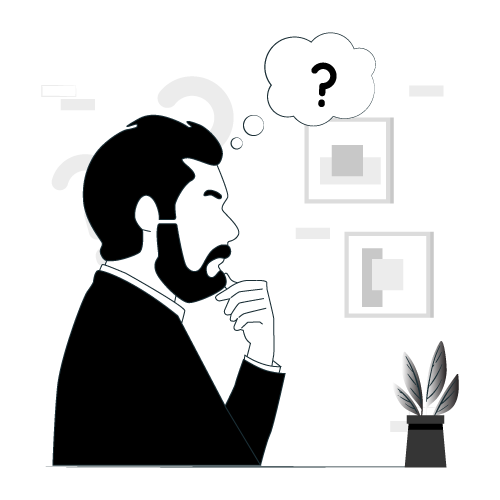 Why Hire myadmin?
We have a team of professionals and technical engineers who constantly monitor and manage your Hyper-V Servers to make sure that they operate at optimal conditions. We provide free deployment Hyper-V servers with Windows OS configuration services for your data center, software updates and server migrations, SSL installation, database recovery, security auditing, and IP blacklisting among many others
Hyper-V Services
What Our Customers Have To Say?
Ruth Evanjelien
We are using Hyper-V for virtualized workload in our organization. The managed hosting of Hire myadmin enables our servers to operate with maximum uptime and allows us to meet the business needs efficiently with enhanced outcomes. We were able to manage our IT virtualization environment at faster speeds and increased performance.
Sonali
We have received professional support from their technical team and they upgraded our servers according to the growing business needs. The hosting assistance helped us to build a suitable virtual environment where our business operations could be performed smoothly with no server downtime issues. We experienced hassle-free business operations with their hosting services.
Revanth Mishra
We are running a small organization and have chosen dedicated Hyper-V virtualization hosting from Hire myadmin due to its reasonable pricing plans. The core benefits of Hyper-V hosting include deploying, configuring, maintaining, and monitoring servers with security alerts and backups. The team monitored our VMs continuously and resolved the issues immediately to maintain VM's uptime.