Managed Services
Hosting | Server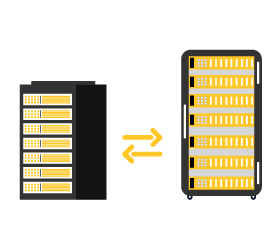 Starting @
$20
/-month
We offer complete migration from one bare metal server to another. It involves backup planning, movement of all your data and workload, migration of resources and applications, and setup and configuration on the new servers. We use cutting-edge technologies to ensure a seamless migration.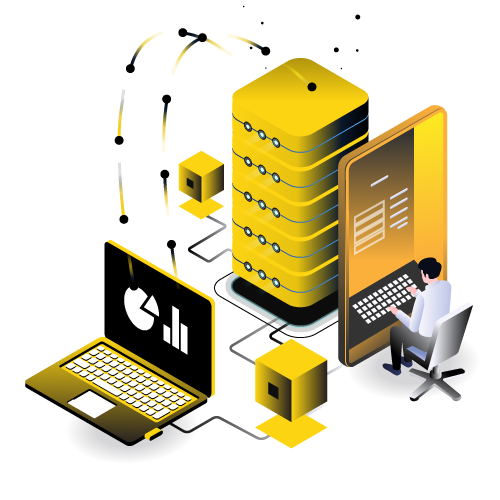 Bare Metal Migration Support
We provide end-to-end bare metal migration support by our trained migration team who performs efficient migration without any downtime issues to ensure optimized business operations. We will give complete support using advanced migration tools with assured security and backup services. You can also opt for customized migration with reliable services as per your business and budget needs. 
Bare Metal to Bare Metal Migration Services
Do you need a trusted and dependable migration platform for your website or web applications to migrate from bare metal to bare metal? Choose your suitable migration plan from Hire MyAdmin and gain the benefits like zero server downtime, data security and backup, email and database migration, and server optimization, in addition to 24/7 technical support.
Key Benefits
We provide a wide range of migration plans and features for bare metal server migration. You can choose your required one and get access to smooth and reliable migration support from us. We are specialized in performing the migration effectively without any business interruptions. Our expert team offers 24/7 support for migration, maintenance, and server optimization.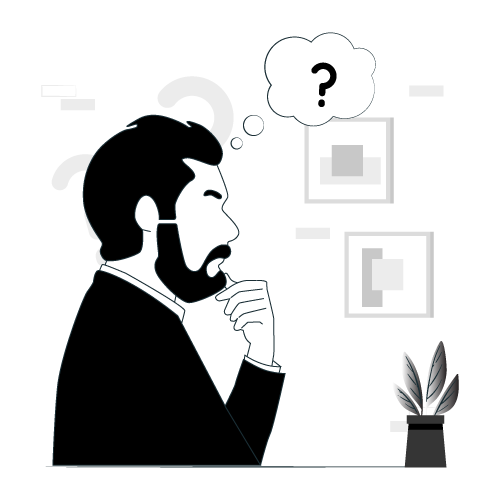 Why Hire myadmin?
Hire MyAdmin is one of the renowned migration service providers that has skilled migration specialists to provide excellent and hassle-free bare metal migration services. We use advanced and secured migration tools to move all your data, websites, or database systems from one bare metal to another bare metal with no issues. We assure security for your business-critical data against hacking or other cyber-attacks.
Bare metal to Bare Metal Migration Services
What Our Customers Have To Say?
Krupa Bogaraj
We migrated from bare metal to bare metal virtually using Hire MyAdmin's migration services. Now, our template and management of business operations are better with increased server uptime. Their migration team did a great job and helped us with the smooth migration of websites and data while continuing our business tasks easily without any issues. Felt safe and got some peace of mind. 
Chethan
I would highly recommend using Hire MyAdmin's migration services because their support was great in providing efficient migration without any errors to move our business to a bare metal server. They provided excellent technical assistance and ensured maintaining the server uptime during migration. They allowed us to achieve business continuity and data security. 
Victor Stains
We used a customized migration plan of Hire MyAdmin to migrate our business applications and database to a new bare metal server. We were able to manage the tasks efficiently as they provided us with a scheduled migration. Their features and benefits are 24/7 unlimited support, error-free migration, security, server uptime, and optimization. Thanks for providing such high-quality migration support.