People prefer sending emails using handheld apps because it only takes a single click for them to be delivered. However, this flexibility may cause problems if unexpected email errors occur.
Yet another significant category of problems we fix for our clients is email failures.
Now, we'll deal with the message that some users receive while sending emails using Apple devices: "Cannot send mail the recipient "user@domain.com" was refused by the server."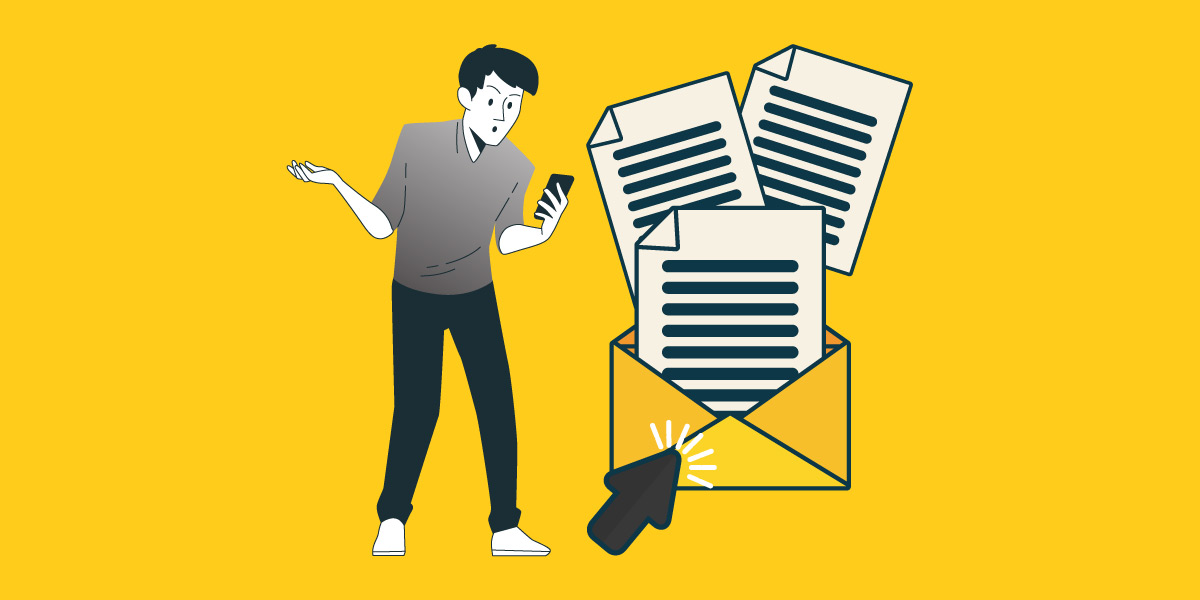 There are four causes of the problem "cannot send mail the receiver was refused by the server."
This problem occasionally appears when users try to send emails using iPad/iPhone devices. According to the error, the server rejected the recipient.
"Cannot Send Mail. A copy has been placed in your Outbox. The recipient (email address) was rejected by the server because it does not allow relaying".
It does not necessarily imply that you are trying to send an email to the wrong recipient's address. This error appears if the email server detects that you are attempting to relay it off without appropriate authentication.
As we'll see, there are four basic causes for why this occurs.
Settings that are incorrect
The outgoing & incoming username, mail servers, &  password for that account must all be entered when configuring the mail client on your iPhone.
Outgoing mail server information is shown in the settings of the iPhone as optional, therefore, a lot of users forgo those fields. As a result, SMTP authentication fails when emails are sent.
Attempting to send an email without authenticating only succeeds if an active relay serves as the email server. However, practically all email servers aren't set up to act as active relays.
Lacking SMTP authentication, the email server will reject any emails sent to the receiver and display the error "can't deliver mail the recipient was rejected by the server."
Users occasionally notice that emails that were functioning properly suddenly begin returning errors. Usually, this occurs following a device's software update. Frequent updates of IOS from Apple provide new features and strengthen security. However, for some upgrades to work properly, the settings of your mail clients may need to be changed.
Issues related to Connectivity
Errors in the delivery of mail can result from the email client's inability to join the server of mail. Problems with network connectivity / SMTP port blocking may be to blame for this.
Password-related errors
Resetting passwords on a regular basis is essential for security. However, it is also necessary to update the passwords also in the email clients when mail account credentials are changed.
The email server won't be capable of verifying the user if the mail account password is incorrect. Failures in email delivery may result from this.
How can we solve the email recipient rejected by server error.
We carry out these checks in order to fix the errors regarding email sending with iPhone devices 
Settings for Mail client:
Prior to anything else, we make sure the user's email client settings for iPhone are set up properly. This includes conditions such as :
Account username for email

password for an email account

Details about outgoing and incoming servers

Support for SSL

SMTP port
once the setup has been properly done, the majority of issues caused by email client settings that are incorrect are resolved.
Support for SSL
Users may securely receive and send emails due to SSL support. A few mail servers strongly forbid sending emails without using the SSL setting as a safety precaution.
Customers must choose their sending server & toggle "Use SSL" to ON in order to allow SSL functionality in the email client. Also, the SSL port is 465. 
By default, the port for SMTP used to deliver emails is 25. To prevent spam, however, this may be a unique one on numerous servers. The port number for this functionality is 465.
Additionally, few mail servers support SMTP over port 587. A crucial step we take is setting the appropriate SMTP ports on the mobile and making sure that there are no blockages.
Configuration of the mail server
If the device's email settings are correct, we then examine the email server to determine whether there may be configuration issues, connectivity issues, firewall blockages, or DNS problems that might be the source of the main problem.
Conclusion
Emails can be sent & received instantaneously using mobiles.  However, dealing with such issues might be frustrating for customers. Today, we went through the simple ways with which our team of support engineers resolved the error "email recipient rejected by server" for our clients.