Getting a Varnish cache server error on your screen? Then you have landed on the right page. This post is going to walk you through its solution. The Error 503 service unavailable varnish cache server WordPress occurs when the webserver is down for maintenance or is overloaded.
In this post, we are going to talk about some potential triggers for this error and methods to solve them without any hassle. So, it is going to be a step-by-step guide that will help you to avoid any further escalation. WordPress and hosting accounts work differently for everyone but you can get a general idea by peeping into your hosting account's cPanel.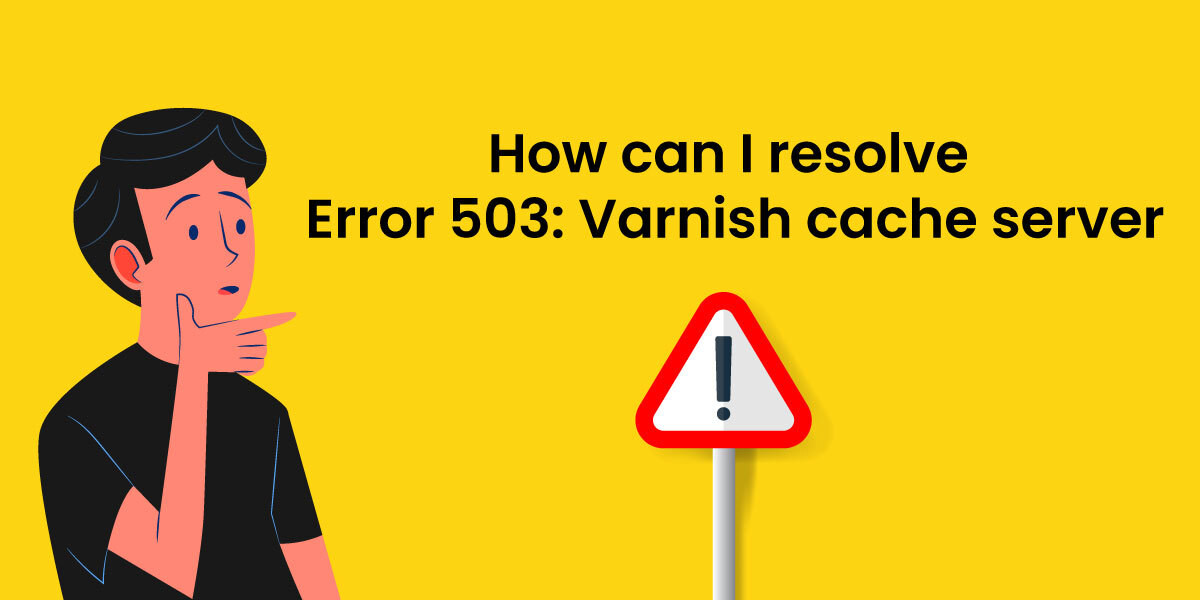 Reasons behind Error 503 backend fetch failed
Certain reasons show up in this message of error 503. Here are the reasons:
1. Too many browser tabs
Make sure that you use minimal tabs while using your browser as it creates strain on the origin server resource. So, close the tabs that you don't need anymore and see if the problem gets solved.
2. Outdated Browser
Sometimes we use an outdated version of the browser which can cause Error 503 service unavailable varnish cache server WordPress to show up. However, there might be some requirements or features that are important to meet. So try to change the browser.
3. Browser configuration
There can also be a case where your browser may set default settings which would trouble your website to open easily. So make sure your browser's settings have been set to default.
If you have tried all of these measures to remove Error 503 backend fetch failed, then here you can get the step-by-step solution in other methods.
Other Methods :
Method 1- Deactivate all the plugins (for WordPress)
With this method, you are required to visit the cPanel of your WordPress hosting and then deactivate all the plugins. Simply go to the dashboard and select Plugins from the menu list. Now you will be able to see a list of installed plugins. From here, you can deactivate all the plugins or the ones that you want. You always have the option to reactivate the plugins once the Error 503 service unavailable varnish cache server WordPress is solved.
Method 2- Deactivate your WordPress theme (for WordPress)
If you have tried deactivating your plugins and it didn't work, then you may try to deactivate the WordPress theme. This must be a case where your WordPress theme is creating compatibility issues. You can go to cPanel and deactivate your theme easily by clicking on the option-Themes. Just go to the dashboard, then to the menu palette, and then to customization, next, select the theme and deactivate it.
Method 3- Reboot your router
Step 1- Clean the browser's cache files and then shut down your system.
Step 2- After a few minutes, you would need to restart it.
Step 3- Go ahead and switch off the modem or Wi-Fi router by unplugging it from a socket. Then wait for a few minutes.
Step 4- Now disconnect internet devices.
Step 5- Now switch it on again then open the web browser then type in the website address to access it again.
Hope this solves the Error 503 backend fetch failed, easily.
Method 4- Run PC optimizer
Most of the time, having faulty internet settings results in error 503. So, to avoid this issue, make sure to use a PC optimizer tool such as Avast clean-up. This will speed up your computer, enhance performance and remove unnecessary files as well.
So, these were some of the working solutions to fix the error 503. Hope these work for you.